Running Brent is declaring war on Fatty Brent today after Fatty Brent dropped an excessive calorie Arby's bomb on Running Brent territory. His mission is not to capture the fatty, take him hostage, and transport him several miles into acceptable calorie territory by foot.
You two are Jamochan me crazy.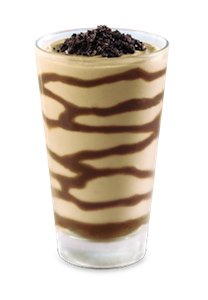 Ok, I figure I'll explain what happened yesterday now and out myself publicly. Yesterday for lunch I was deadly hungry, but I knew I was making FaBrentas (which are essentially veggie fajitas in a pita bread with a little avocado and hummus). I kept thinking I'd just hold out until then, but I got a nasty craving for some Horsey Sauce for some reason that I can't explain. I believe sometimes that, given my stomach's bulbous shape and my penchant for girly music, that sometimes I trick my brain into thinking I'm a pregnant woman. I think maybe if I give my brain a look in the mirror, it would know better, but it's still too late to stop putting avocado and pickle on the meatball sub.
Anyway, Arby's has been a long-time nemesis of mine. I don't often eat there, but it seems to creep up and smack me around good sometimes. About 7 years ago Arby's broke my 5 year stint as a vegetarian with a huge meat attack blow-out. Just imagine 5 years without even so much as a taste of meat and suddenly diving face first into the old 5 for $5. Things like that aren't supposed to happen.
I could explain away that instance with being trapped on a bus and a mix between starving and not feeling like just having some curly fries, but I can't really explain yesterday's collapse. I went from "I'll just get a snack to hold me until I get home," to "oh whatever, I'll grab something small for lunch," to "I got a coupon for 3 beef 'n' cheddars and I gotta try that Oreo Shake!" Oh, and I got my Horsey Sauce, too, about 3 of those little condiment cups full for just the 3 sandwiches (let's not even the discuss the amount of Arby's Sauce or their new 3 Pepper Sauce I had to try).
I swear, if condiments didn't exist, I'd be much less prone to eating too much. Want proof? Just look at the hot sauce collection in the fridge. There are 5 different types (Frank's Xtra, Valentina (Black Label), El Yucateco, Tabasco, and Sriracha) in the fridge at all times, and each is used for a variety of instances. It doesn't end there either. I vary miracle whip and mayo, types of mustard, grated cheese, and the list goes on and on. Needless to say I'm kind of a condiment whore, and using them sparingly isn't really my M.O. I've been known to put hot sauce on popcorn and chips (once using half a big bottle of Sriracha on a single tin of Pringles over the course of a week), completely disappear some foods in ketchup, make tacos/burritos that consist mostly of salsa and hot sauce, and keep eating barbecue sauce when it's on my plate and there's really nothing left of the actual food it was put on. It's a sickness, really. I'm not even sure anymore if I actually like food or just things that I can put on food.
Anyway, after my awful lunch and the hours of guilt I had at my desk while finishing up the day at work, I had decided that I would force a run out of myself although Monday is not my running day. With the heat, Jessi told me I wasn't going to make it out that long, and I didn't really feel very much up to it anyway, but I somehow pushed out 10 miles fairly easily. I didn't want to go too much further, though, because the day was almost over, and I promised Jessi dinner, so I headed for home. I stopped off for a water and a "Big Hug" punch about halfway through because I had to get a drink of something. It was too hot to make it the 10 (much of it on the Crim route) without any drinkage.
I still owe Jason a run, meaning he's going to completely beat the crap out of me today. Also, I didn't run any this past weekend with the canoe trip (which I hope to also write about). I meant to, but I forgot to bring any shorts that weren't swim trunks or cargos. I guess I was too focused on picking out horrible shirts. So I really kind of owed myself a run anyway. Maybe if I force myself to run off some of these horrible calorie blow-ups, I will stop having them, but I kind of doubt it. My fat half knows that my running half can easily handle a long rung, and it's not going to bother him all that much. So he's probably just going to keep going with a "Manny being Manny" sort of 'tude. Anyway, I'll stop talking about them like they're real people before I get some sort of dissociative identity disorder.